Happy Wednesday! Today is all about Glamour! We've recently been hired to do a lot of super glam rooms, so we thought we'd share one with you in hopes of inspiring you to glam up your life! Here's a photo of one of our client's powder bath. She is unlike any other client we've ever had. She wanted to bring European Glam to her new Tucson Home. Our client is from Turkey but lived many years in France. We wanted her to have a bit of fancy France in her home.
So how do you create a look like this? Lets do some shopping:
First, you will need to do something with your walls. Depending on how glam you want to go, here are some options:
Clarke & Clarke
Clarke & Clarke Peacock Wallpaper in Pastel found here.
It's a good idea to do a solid below and a pattern above so that you are not overwhelming yourself and your guests. In this room we only did one wall with the large print and everything else was solid. There is a such a thing as going to far. Imagine an entire powder room with peacocks staring at you. eeeeek
Another option is to go subtle, but to go Gold:
Kravet
You can find this beauty by clicking here.
Speaking of GOLD, nothing says glam like a gold chandelier! There are tons of options out there, just make sure you purchase one that is the right scale for your bath. You will still need a can light above the toilet but you can put everything on different switches and please use dimmers!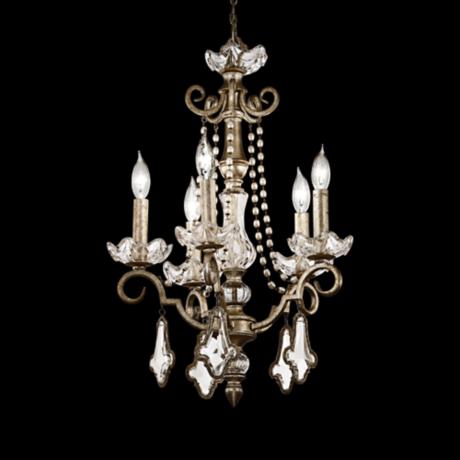 You can find this Gracie Collection mini chandelier here. And if you want something with a little bit of shade: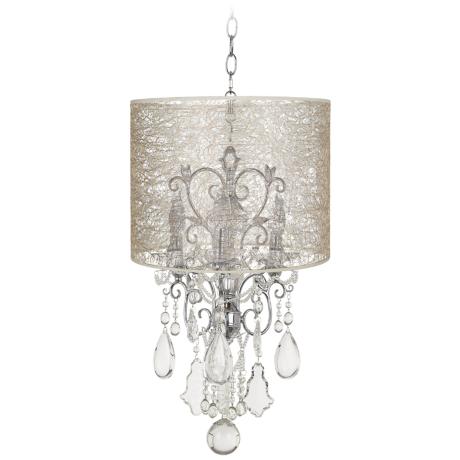 You can find this Belle of the Ball Designer Lace mini chandelier
here
.
Now you've got a start into your new glam bath. Change your fixtures to gold and add an ornate mirror and Voila! Insta-Glam!