Have you ever felt completely overwhelmed with work? Well, it's definitely NOT a new phenomenon around here. Sometimes there is so much to do that we don't know where to begin. So for today, I wanted to share some of my tips on helping with this issue. If we don't handle it properly, we don't get anything done and then we just feel worse. People always ask me how I handle everything. I am involved with non-profits, I spend time with my dog, I run a full service interior design firm, I attend openings and launches, I take my nephews to LegoLand and I cook my husband dinner. phew! That's just one week!
Well, this is how I do it:
Top 10 Tips on being Superwoman.
#1 - LISTS. I make a LOT of lists. I prioritize my lists and as soon as I finish something I use a bright red marker and scratch it off. That feels good. My listmaker of choice is my Circa Notebook by Levenger. I absolutely love that I can add/remove pages and I don't have to deal with little pieces of the paper flying anywhere. It's my perfect fit! You will see that I carry it with me everywhere if you click HERE to read a previous post called Within a Bag.
#2 - I stay organized. Every project has it's own project box. I get mine from Office Max. You can find them here. I take these to project sites and meetings and I always have what I need.
#3 - I keep my office fun. There are toys hidden everywhere. It's important to laugh, and to laugh a lot. In a pinch, I recommend browsing through Someecards. They're a hoot!
#4 - Give yourself some Pinterest time. We cannot work all the time, every second, every minute. Our brains need time to do something else. When I'm stuck, I'll get up and organize my magazines by date (yes I know that's crazy), or I'll go straighten our art work that gets crooked from the wind. I may organize my pen box or desk drawer. My OCD kicks in and I have to do something. A great way to kill a few hours is Pinterest! hehe So, I allow myself this time but I've got to cap it. In our office we have a 2 hour-hourglass. We get up and flip it. Done. That's your play time. You may not want to purchase a 2 hour timer, perhaps 1 hour? You can find some great ones online, here's a few we found by Imax. Here's a 15 minute one by CB2.
#5 - Learn to delegate. I'm extremely fortunate to have an amazing staff at my office. I ask for help and pass work on.
#6 - Stay hydrated. Nothing kills the design process like dehydration. Especially in the desert. My problem is that my rear end fuses to my chair and I refuse to get up. My kitchen is just two rooms away from my desk, but it feels like an eternity when I am on a deadline. So, I have decided to fill a decanter full of water and drink out of a wine glass. Seriously! Find something pretty to put your water in! Crate&Barrel has some great ones!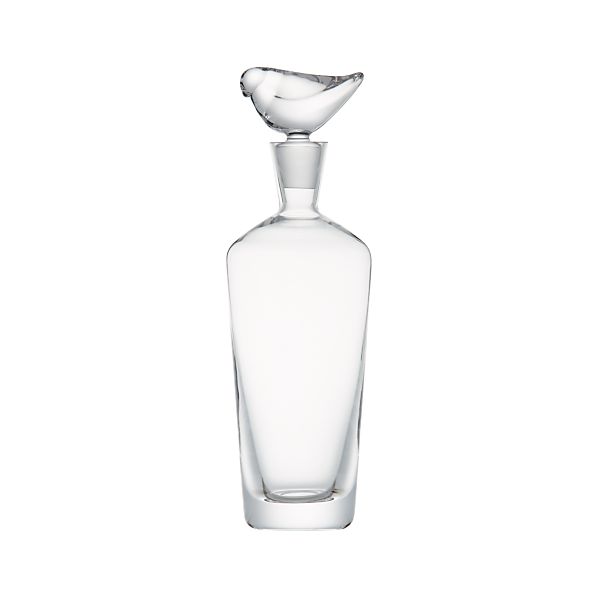 This Sam Decanter is on sale now for $24.85! Love it! Then for the wine glass I use one with a shorter stem so that I don't tip it over onto my keyboard. (I'm a lefty and that happens a lot)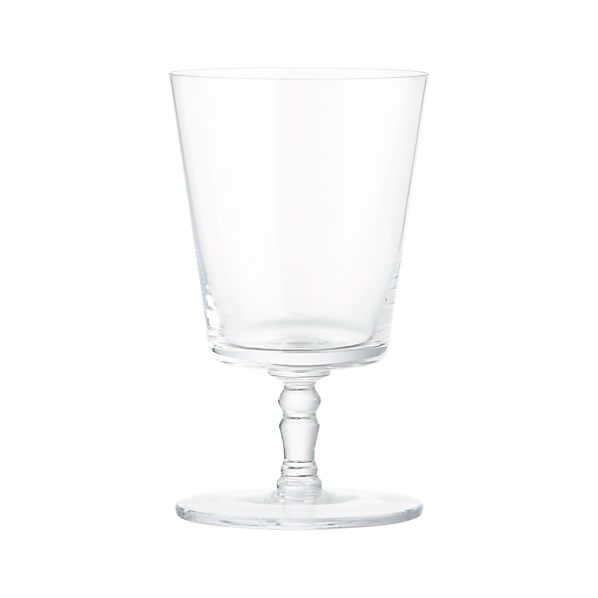 This Vista Glass goes for $4.95 (on sale at Crate&Barrel)
#7 - Bring a four legged friend. When I have a bunch of work to do, it helps me to bring my dog Dixie to work. She keeps me calm, especially when a program crashes or an email is lost.
#8 - Keep necessities close. If I am on a big deadline, I need everything within arms reach. This means that I have a drawer with snack bars, gum, hand lotion, lip balm, a mirror (for when there is something in my eye that is slowing me down, that happens a lot). The drawer will also have band-aids, Kleenex, small scissors, eye drops, and always a nail file. If you need more ideas on what to put in your emergency kit, here's a good list.
#9 - Dual screens save lives. Yup, it's true. I have 2 computer screens, and now I cannot imagine how my world worked with only one. I am definitely guilty of multi-tasking, so having two screens at once is Aaaamazing for that. But also when running large programs like Photoshop, it is really helpful to have multiple files open that I can see all at once. My fabulous screens are from Gateway and I love them. They are stylish and perfect for my needs. Here ya go.
#10 - Get your run on. Exercise is key to de-stress. We all know it. Of all of my tips, this is the hardest one for me to make time for. But when I do, I feel fantastic! So, if you need some inspiration, check out my friends' blog: Girls Love 2 Run. And if you live in Tucson, you should really Meet Me at Maynards. Good stuff there!
That's it!
Now you have all of my secrets!
Good Luck =)
Cheers!
~Florencia